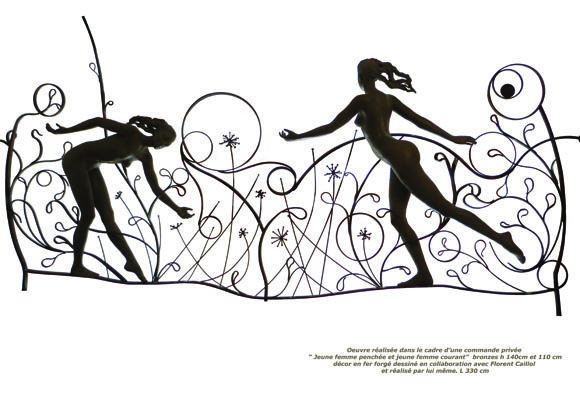 Art is invited to SAINT TROPEZ
Art in all its forms ...
It all began in 1892, when Paul Signac discovered the peninsula of Saint-Tropez. Splattered every day by this exceptional light, it will soon become a 'Montparnasse branch'. President of the Society of Independent Artists, Signac brings in his wake most of the important painters of the moment. The 'Pointillism', in particular, will follow. Neither the light nor the attraction has faded. Saint-Tropez remains a land of artists, this land that inspires them, a land of legend that makes the renown of some of them. And the charm never ceases to operate.
100 places listed, not one less!
In all its forms: workshops, galleries, exhibition halls, courses of expression ... Nearly 100 places where art is present, are listed in the Gulf of Saint Tropez. Modern art, pictorial art, contemporary art, objects, photos, paintings and sculptures are presented in these often remarkable spaces. Just stroll through the streets and alleys of our villages; Not one that does present an art gallery for enlightened amateurs or assiduous collectors.
Land of cultures
Painters, writers, filmmakers, sculptors, stonecutters, ceramists, poets, photographers, painters on porcelain, silk or glass, plastic artists ... they live or stay regularly on the peninsula while others only do Go for an inspiration. Some choose the seaside and its spray, some prefer the hills ... One thing is for sure, art rhymes in the Var and artistic culture is anchored in the Gulf of Saint-Tropez, an ideal land for any patron enlightened.

Exhibitions and Discoveries
Photographs by Brigitte BARDOT, monumental sculptures by STEFAN SZCZESNY, works by BRAQUE et LAURENS, paintings by Gabriel VLAICU, an exhibition by Philippe PASTOR to the paintings of Jean-François CARLE ... Saint Tropez was one of the most beautiful Works throughout the summer to attract crowds.